Would you like 1:1 help?
If you need help setting up your beat-store, help with your website or want to get valuable info on marketing and beat-selling secrets, this one is for you! I am now offering you a one on one consultation video-call where you can ask me ANY question and benefit from my longtime knowledge and experience in selling beats online.
For a fair price of $ 100.00 USD / hour we can get on facetime, skype, whatsapp or teamviewer and work on your career to get you closer to your goals & dreams!

Let me help you sell more beats!
Book your spot now 👇
1:1 Help
Consultation Video-Call
$ 100.00 USD / hour
• Talk to me via Facetime, Whatsapp or Skype
• Learn how to market your beats effectively
• Get help setting up your beat-store
• Get info on how to prepare your files before uploading
• Learn how to use e-mail marketing
• Let us improve your website
• Get valuable insights on sales and marketplaces
There is too much to list here, basically, I can help you with your first steps as a beatmaker (including tipps and tricks to improve your quality and beats), give you assistance setting up your beat-store, website or profiles and of course help you market your beats on Google, Beatstars, Soundclick, Facebook and Instagram, etc.

The Studio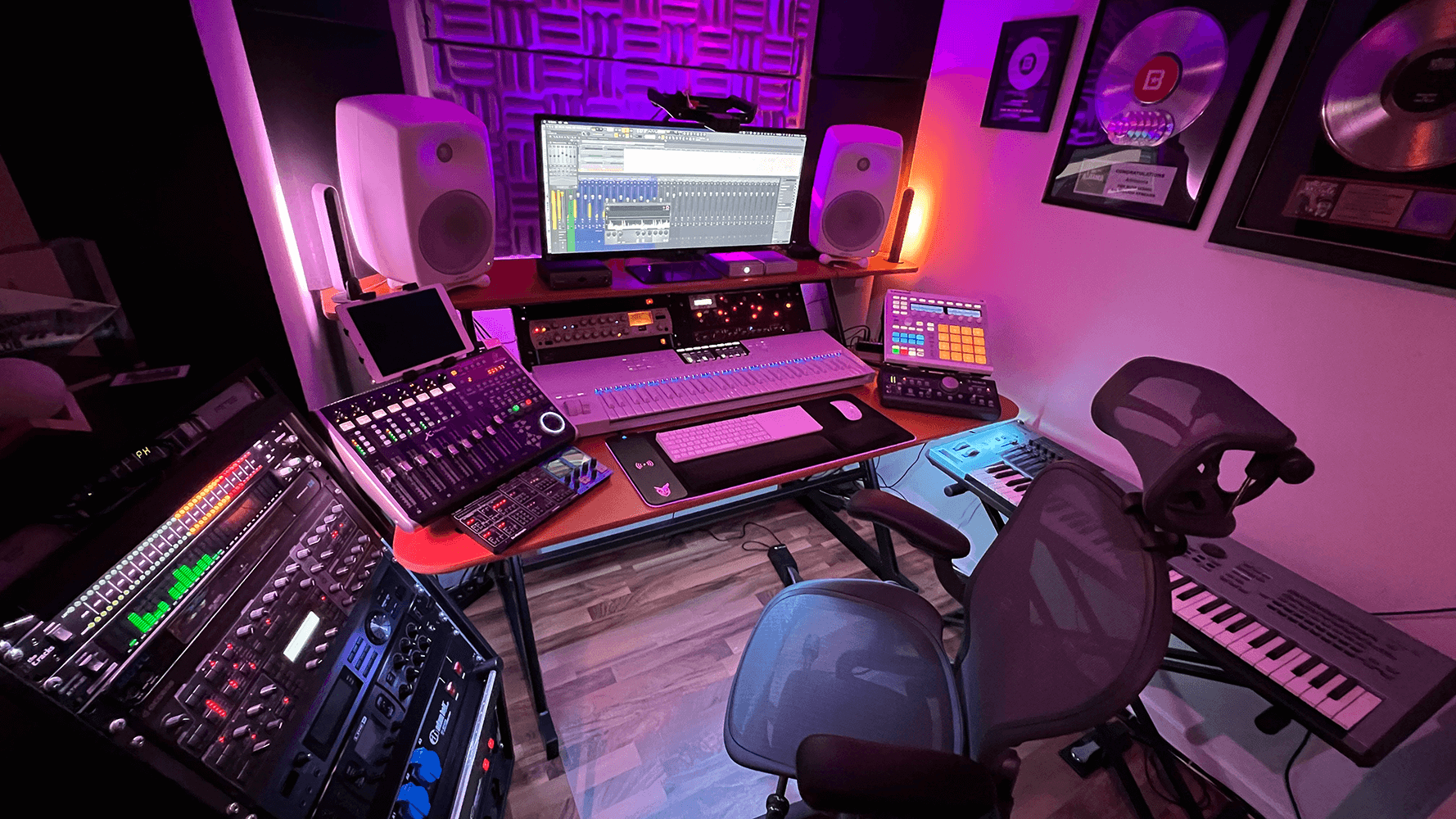 The Tools
• Macbook Pro i7 Quad 3,1 GHz / 16 GB Ram
• RME Fireface UC Interface
• Genelec 8050 BWM Speakers
• Mackie Big Knob
• Logic Pro / FL Studio DAW
• Universal Audio UAD-2 Quad DSP
• TC Electronics Mini Series
• SPL Frontliner / Mindprint En-Voice MK2
• Neumann TLM 49
• Behringer X-Touch
• NI Komplete Kontrol 61 white
• NI Maschine MK2 white
• Moog, Roland, Access, Yamaha Synths
• Line 6 POD HD Preamp
• Various Plugins (Waves, iZotope, NI, etc.)