About Allrounda Beats
Allrounda (Nicolas Scholtes), known as 'Allrounda Productions' & 'Heat Up Beats', is a Gold Certified 📀 Beatmaker, Music Producer, Audio Engineer & Rapper from Germany. Aspite of composing music, he is also involved in graphic and web design, management and video. Founded in 2009, Allrounda Productions developed from scratch to a well known name in the music industry. Various renown artists like 'Kxng Crooked ', '2Chainz', 'Styles P', 'Joell Ortiz', 'Jadakiss' & many more are part of his production credits!

View all of our production credits here
How it all started
Allrounda has been professionally learning to play piano from the age of 6. Therefore, he knows exactly how to compose melodies that catch the listener's feelings! Furthermore, he has been studying audio engineering for 3 years and worked with almost any possible equipment. From Macs and PCs to 48 channel Neve & SSL consoles and outboard gear from Universal Audio, SPL, Avalon, Mindprint and others. In addition, due to Allrounda being a rapper himself, he knows best what rappers and singers need in their beats!
Since the very beginning back in 1998, Allrounda started producting beats, scratching LPs and taking first steps as a rapper. Back then, he spent most of his free time in the basement home-studio, improving his skills and ideas. Always putting every single cent in his music in order to buy quality equipment, hard- and software. Above all, creativity is the main basis of his work! Since Allrounda is interested in a wide range of musical genres, his sound is not limited to a certain style. Allrounda has gained longtime-experience and know-how about all aspects of today's music, industry and media. He is famous for his own unique style and delivering nothing less than highly professional quality. Most importantly, all for a reasonable price that's affordable for all types of budgets and purposes!
With more than 90 million song plays and over 8 million page views, Allrounda is also an all-time top producer on the famous music website soundclick.com. Many of his instrumentals went #1 on the soundclick charts out of over millions of songs.

Why should you buy a beat license and get it from Allrounda Beats?
Be professional, own the appropriate license to officially sell your songs and get top notch quality for your music!
As a matter of fact, everyone who wants to be a professional singer or rap artist needs to make sure 2 things. First, you need to keep up with the competition in terms of sound-quality, innovation, creativity and professionalism. Second, you need to own all required rights to officially sell your music and not run into any legal copyright issues!
Ulimately, that's where Allrounda (Nicolas Scholtes) jumps in as your top source for high quality instrumental beats. Allrounda's beats cover a wide variety of sounds, instrumentation, moods, tempo and genres, such as Hip Hop, Trap, Pop, R&B & Electronic Dance Music (EDM). Of course, you will also find alternative, orchestral or acoustic music in our beat-catalog! However, we also got you covered if you are looking for background music for game- and movie soundtracks.
Listen to our instrumentals and Browse Royalty-Free Music Now. Visit the Beat-Store if you are interested in purchasing a license to our beats. We offer various types of licenses and bundles for any purpose! Read the FAQ and Terms & Conditions if you need more info on buying beats or if you have any questions.
Download Beats For Free (Non-Profitable Use!)
Also, you can download all of our beats that are offered for sale as tagged free download versions. Use these versions for non-profitable, non-commercial purpose only! Download our music on your computer or mobile phone and take it with you wherever you go! Furthermore, you can get creative with our beats and start recording a demo instantly. This way, you can try before you buy to see if your songs turn out the way you imagine. Download beats now and read our free beats / free download policy: Click Here
Make Hits Now and Start Finding Your Allrounda Beat
Have a good time on this website and much success with your music! Thank you very much for your support. Also, don't hesitate to spread the word and share our website with your friends and fellow artists! Subscribe to our newsletter and be notified when we upload new beats and announce discount sales and updates. Stay in touch and follow our social media profiles Twitter, Facebook, Instagram, Soundcloud and Youtube.
PS: Read what others think about Allrounda Productions in the Reviews section and tell us your ideas and thoughts!
Contact info@allrounda.com if you have any further questions or use the contact formular to send us a message!
Best Regards,
Nicolas Scholtes
(CEO/Founder/Producer) Allrounda Productions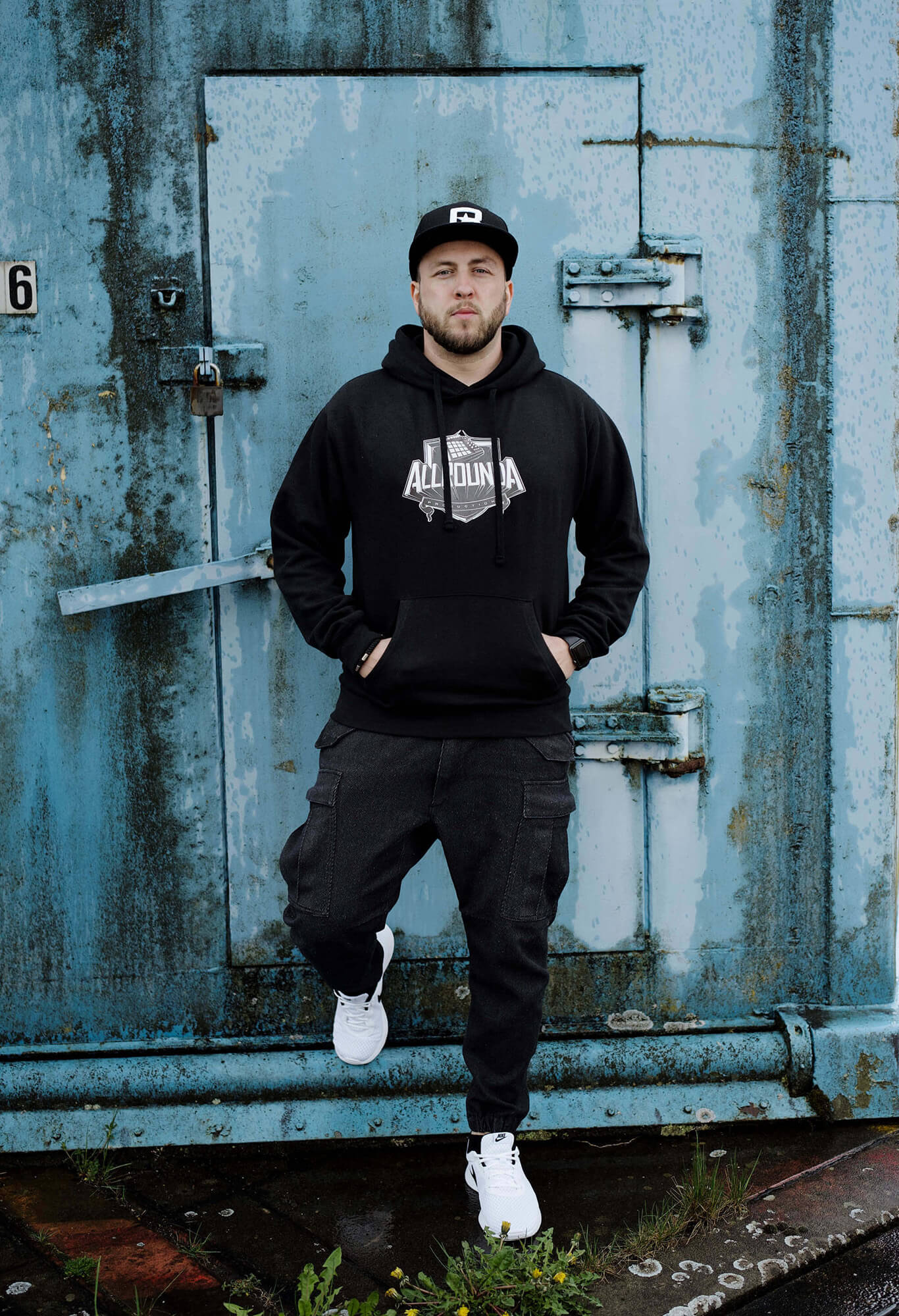 Music has aired on: